CASA: Telling Stories, Raising Revenue: A Fellowship Model

Violeta Bermudez
CASA is a national organization that advocates for immigrant communities across the United States. To further its environmental justice goals, CASA invested in a climate-focused six-month incubator program designed to build the capacity of frontline BIPOC activists and grassroots organizations to raise revenue and become influential leaders for climate justice in their communities.
Climate change disproportionately affects communities of color, yet environmental conversations often leave out immigrant communities. CASA's Climate Justice Fellowship offers a unique opportunity to bridge that gap.
The program integrated leadership development and independent revenue training sessions for 16 CASA member organizations plus members of three partner organizations: The Baltimore Transit Equity Coalition, Everyday Canvassing, and Concerned Citizens of Charles City County.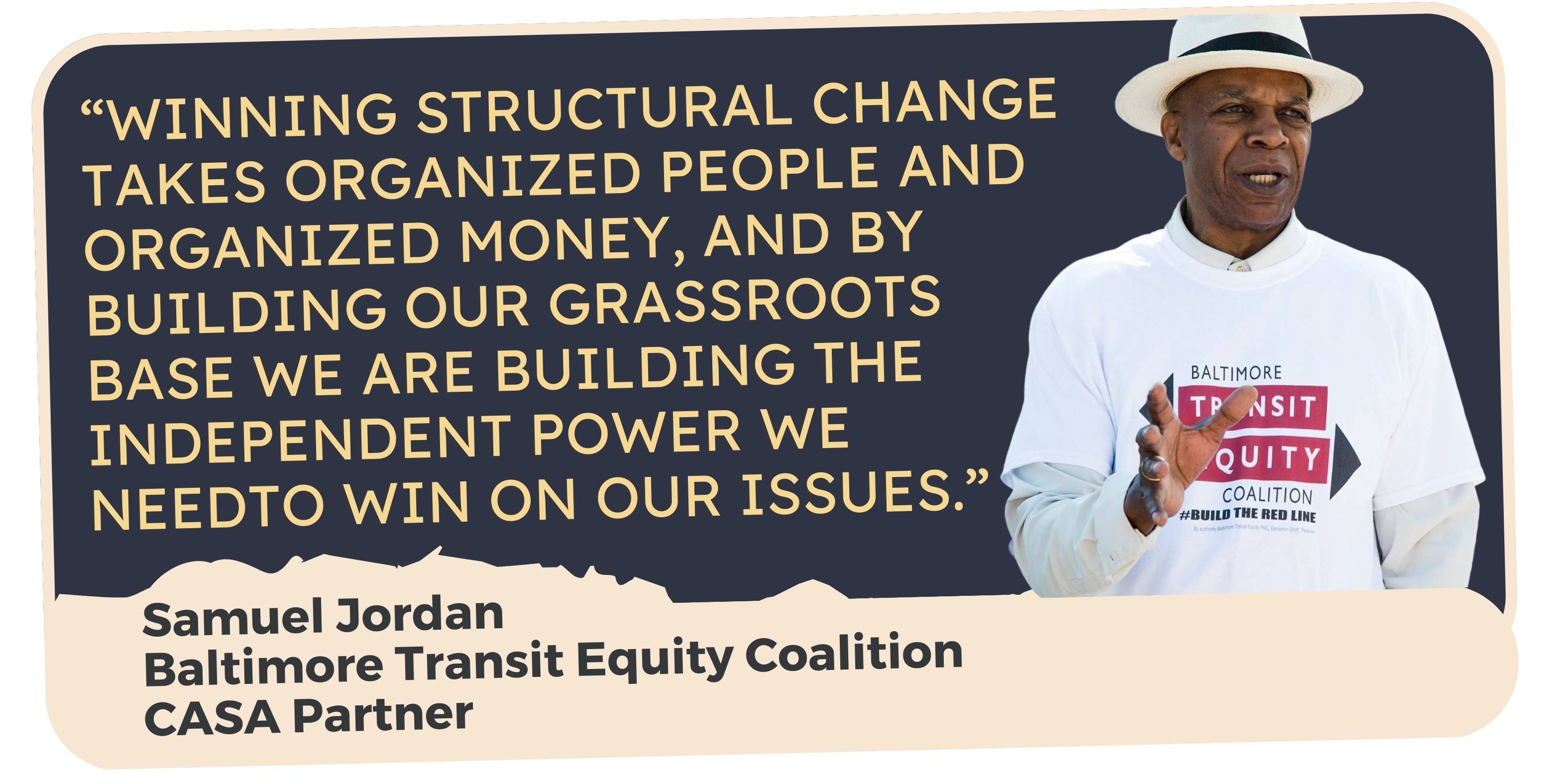 Fellows learned to develop effective fundraising strategies, craft impactful content that aligns with their mission, and leverage their personal stories to create compelling content that positions them as leaders in climate advocacy initiatives.

CASA also worked 1:1 with fellows and grassroots partners to build and implement fundraising plans, providing mini-grants and stipends to help get fundraising plans off the ground.

This model proves that there's strength in numbers. By collaborating, groups can strengthen partnerships, increase their influence, and expand their reach for a common goal.

You can watch highlights from CASA's video report here.

🌿 Progressive Multiplier's $50K investment helped CASA foster the leadership development and growth of 21 BIPOC and immigrant Environmental Justice activists and increased its average donation by 79% (from $24 to $43!!)

CASA is an organization of and for immigrants and people of color. The foundation of CASA's work is empowering and building the capacity of communities of color to advocate for themselves and their communities. They advance racial equity by engaging communities of color in identifying the immediate and systemic barriers they face, providing targeted services and systems navigation to address them, and leveraging their individual and community assets to advocate for policy changes that ultimately remove systemic barriers.