Climate Justice Alliance: Growing List Size

Progressive Multiplier
The Climate Justice Alliance is a national grassroots alliance of more than 90 frontline and community groups working to build local alternatives that center traditional ecological and cultural knowledge and create a pathway for a regenerative future. With a grant from Progressive Multiplier, the Climate Justice Alliance looked to grow its unrestricted revenue by building its member base.
The premise of their project was to buy a list of 20,000 names from Daily Kos, a progressive news site, and transfer them into a donor pipeline. However, due to staffing shortages and their resulting inability to fully develop and execute a plan for cultivation, the financial returns fell short. While they could only convert a few individuals on the list to donors, there were other significant gains.
The team challenged internal assumptions about how to communicate with potential members. Their efforts resulted in a shift to broader, more inclusive language that welcomes people into the movement rather than focusing on jargon.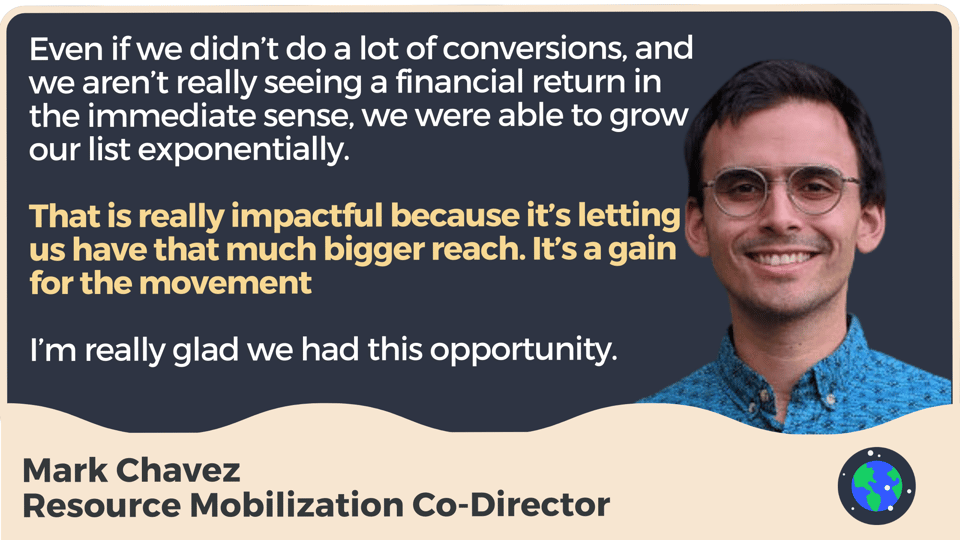 In addition, the Climate Justice Alliance list size quadrupled through this project — an investment that will have value for years to come.
The Climate Justice Alliance is a growing member alliance of more than 90 urban and rural frontline communities, organizations and supporting networks in the climate justice movement.