Marked by Covid: Creating Effective Welcome Emails

Progressive Multiplier
Marked By COVID is the pandemic justice and remembrance movement led by COVID grievers, working to memorialize those lost to the pandemic, document the preventable suffering caused by the U.S.' pandemic response, and build the power of frontline communities. Fueled by a grant from Progressive Multiplier, Marked By COVID worked to develop a more effective welcome series by testing a straightforward donation ask versus an upsell that asked the donor to increase their gift amount right before contributing.
Marked by COVID was started by Kristin Urquiza and her partner, Christine Keeves, after Urquiza's father died from COVID-19. As a small organization, they used their grant from Progressive Multiplier to hire Fireside Campaigns, a progressive digital and communications firm, to help conduct their project.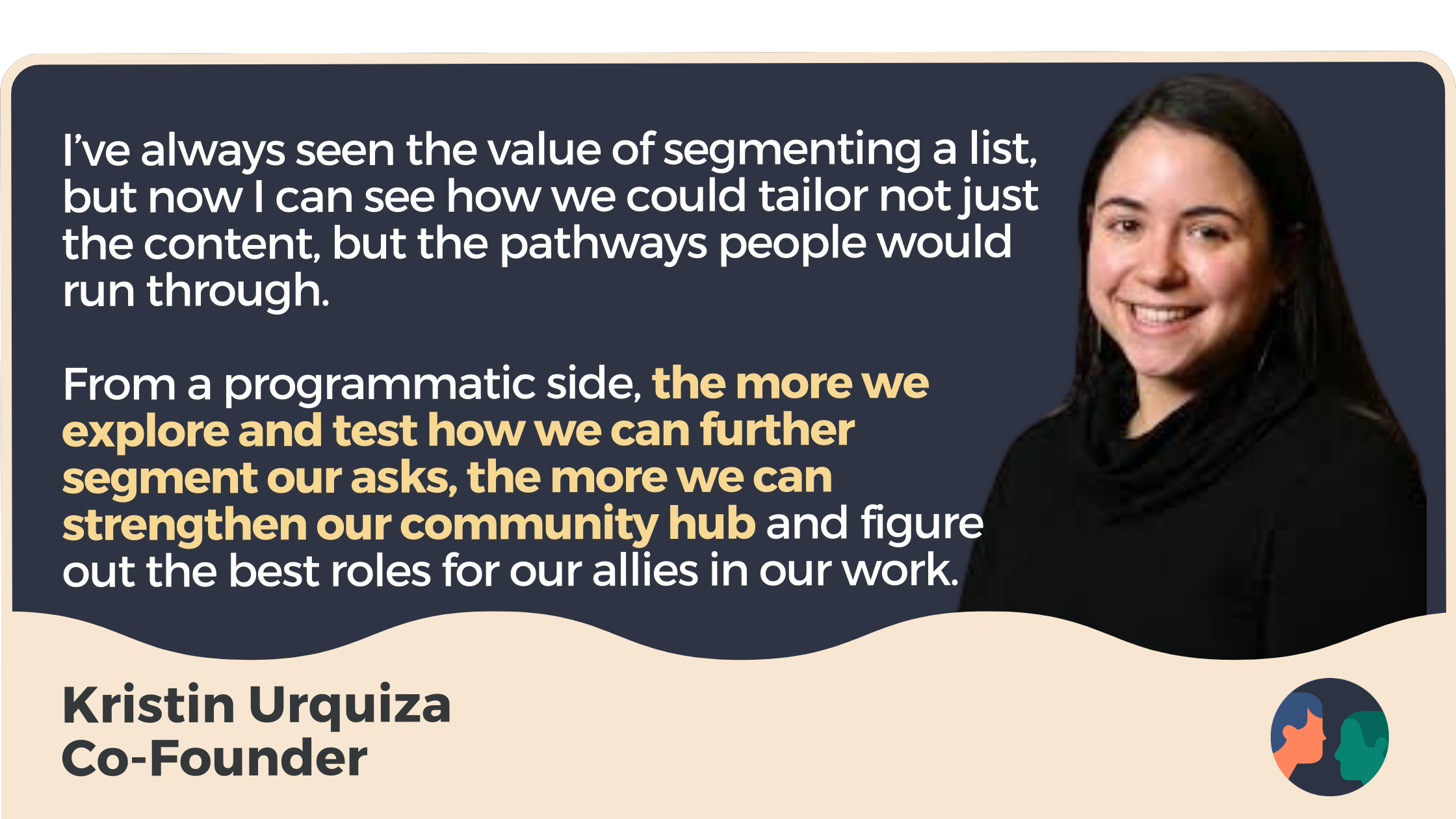 Although Marked By COVID anticipated that the upsell stream would emerge as the clear winner, the results revealed the opposite. The donation asks performed twice as well as the upsell, and unsubscribes were consistent across both streams. However, more people donated through the upsell, although at a lower amount ($9 vs $25). For Marked By COVID, this further cemented their desire to pursue list segmentation.
Marked By Covid is the survivor-led movement for pandemic justice and remembrance. They have organized dozens of vigils and workshops, hundreds of meetings with Congressional and state leaders, tens of thousands of letters to decision-makers, and more to ensure we never forget our lost loved ones or lessons learned.