It Starts Today Missouri: Facebook ads contribute to crowdfunding candidates

Progressive Multiplier
Founded on election night 2016, It Starts Today is a 527 organization that enables crowdfunded public financing of Democratic candidates through low-cost monthly subscriptions. Since its inception, It Starts Today has raised funds to support every Democratic candidate for the U.S. House and Senate. In late 2017, the organization wanted to test the crowdfunding model on state legislative races and created It Starts Today Missouri, removing a major barrier for potential nominees in the state to run while empowering and engaging the grassroots community.
In Missouri, 527 organizations can accept 501(c)(4) donations, so Progressive Multiplier Action Fund was able to support their work through a grant. It Starts Today Missouri used the funds to test different versions of Facebook ad creative — coupled with a monthly donation ask — targeting progressive audiences across the state.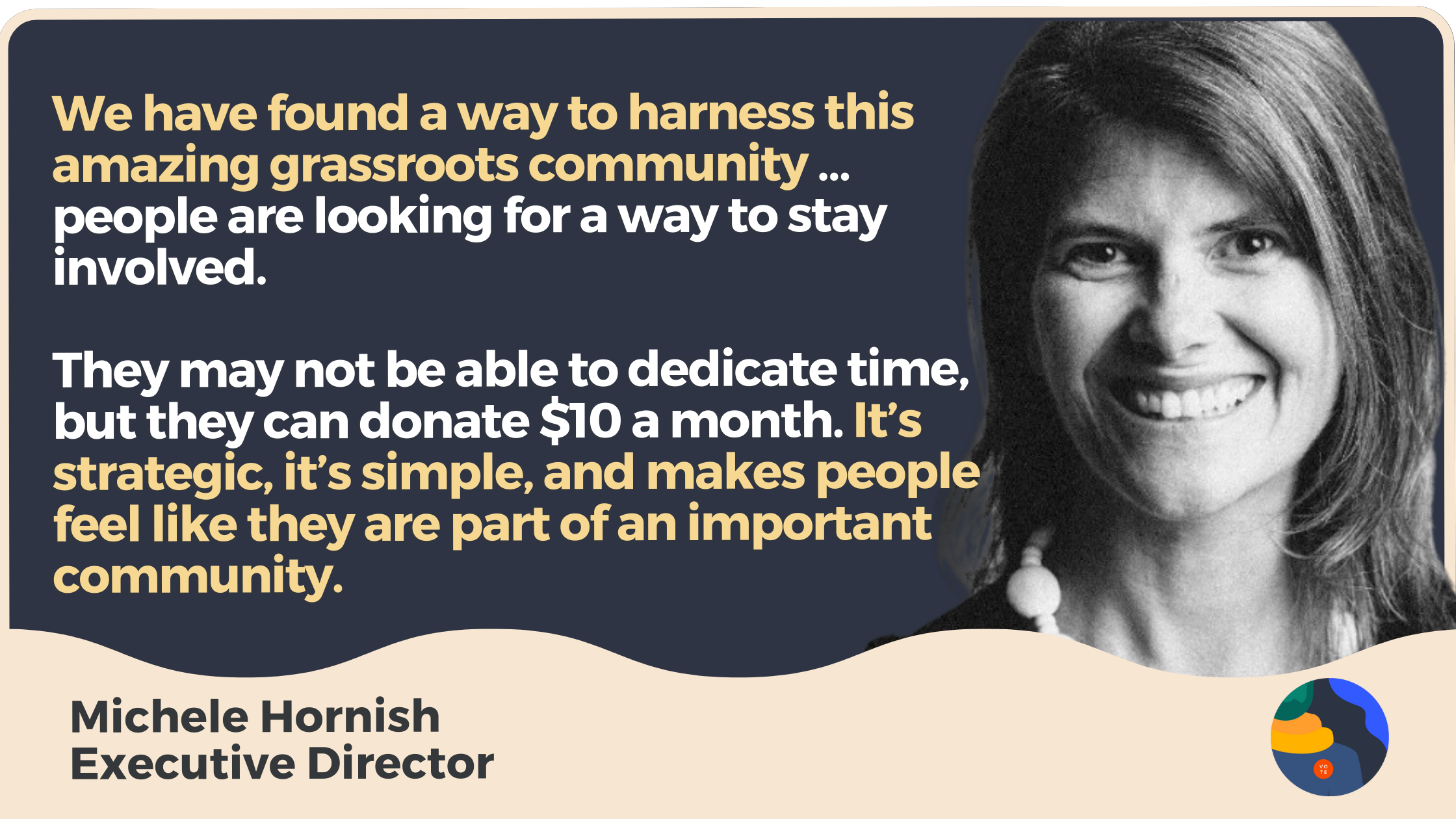 In three months, It Starts Today Missouri returned the funds they had spent on the ad buy. They projected over $81,000 in subscriber donations in the following three years. The campaign's effectiveness signaled that this type of funding model could be successful in Missouri and beyond. In 2022, It Starts Today set a goal of expanding to additional states with competitive statewide elections.
It Starts Today Missouri, now known as Every State Blue Missouri, helps Democratic candidates for Missouri state house and state senate fundraise, splitting up donations to reach candidates across the state.