Beyond the Surge: How Imagine Black Turned Momentum into Impact

Progressive Multiplier
During the mass movement around Black Lives Matter in the summer of 2020, Imagine Black had an influx of first-time donors motivated by a need for change. Imagine Black, a grassroots organization uniting people of African descent to advance equity through community organizing, political participation, leadership development, and radical black imagination, appealed to donors looking to fight for a different future. In 2022, with a grant from Progressive Multiplier, Imagine Black set out to re-engage these donors.
In 2020, Imagine Black acquired more than 1,300 surge donors. Now, they were focused on bringing 50% of them back. They launched the Accomplice Sustainer Program to engage non-Black people in support of their work. They dove into new areas of development work, setting up processes, a workflow, an email series, and a stewardship program. They also engaged donors in efforts on the ground, like phone banking ahead of elections.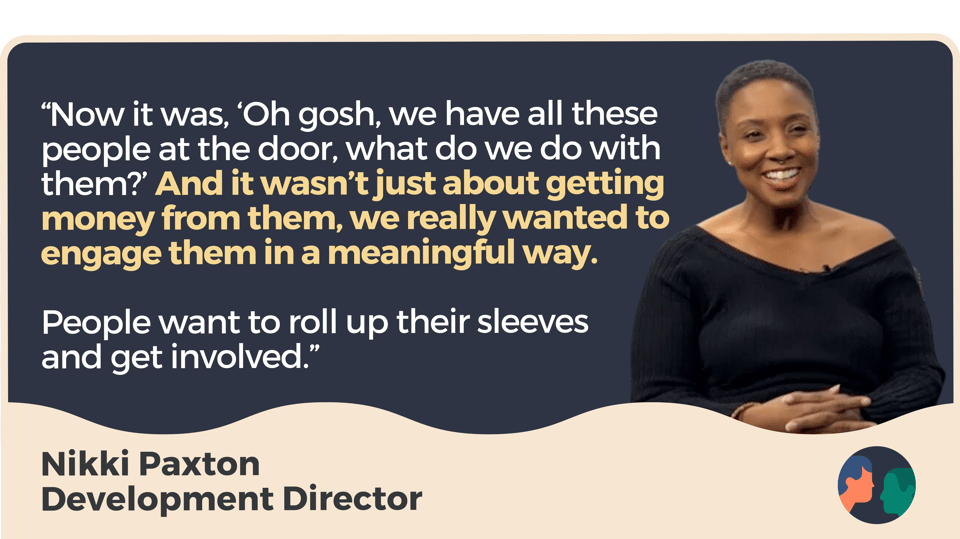 Once launched, Imagine Black steadily grew their Accomplice program, reaching nearly 140 monthly donors. The work they did to set up these systems helped them to bring in almost $3,6000 in monthly revenue, as well as to increase donor retention.
Imagine Black is a 501(c)4 that helps the Black community imagine the alternatives they deserve and builds their political participation and leadership to achieve them.