Colorado Sierra Club: Expanding reach to target untapped donors

Progressive Multiplier
The Colorado Sierra Club is a powerful collective of grassroots changemakers working together across the state to advance climate solutions, act for justice, get outdoors, and protect lands, water, air, and wildlife. To grow monthly and one-time donors, the Colorado Sierra Club used a grant from Progressive Multiplier to target individuals on Facebook and Instagram with ads based on interests, behaviors, and geographic factors.
The Colorado Sierra Club hoped this strategy would allow them to reach different types of donors, including a younger demographic who might not have the resources to make more than a one-time gift. This assumption was valid, as they found that people were more likely to donate once than to sign up for monthly donations.
They were also able to test different types of creative assets to determine what would motivate this audience. Videos outperformed static images, and simple messaging was more likely to generate action.
The Colorado Sierra Club made the difficult decision to pause their project during the height of the COVID-19 pandemic and the nationwide racial unrest in the spring of 2020.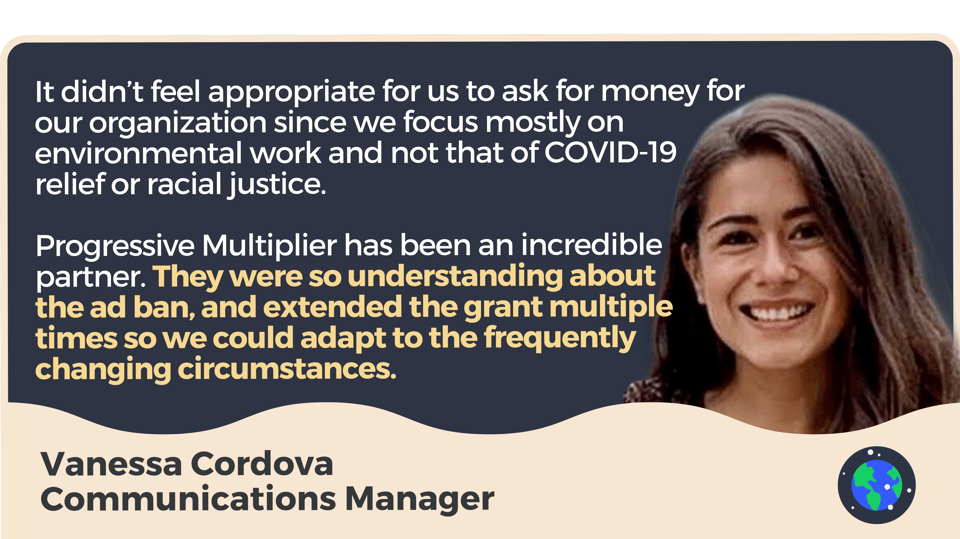 Gross revenue from the project totaled more than $11,000. The ad campaign reached an audience of over 2.4 million.
The Colorado chapter of Sierra Club, the largest and most influential grassroots environmental organization in the U.S., has helped shape the way people can participate in local, state, and national advocacy and policy work, so that we can better protect the planet—and each other.