For The Many: Building a Major Donor Base

Progressive Multiplier
For the Many is building a grassroots movement of everyday people to transform New York so it works for everyone. By fighting to pass laws and win elections, they create lasting change across healthcare, housing, immigration justice, racial justice, climate and energy, the economy, and more. To accelerate these efforts, For the Many identified an opportunity to create a base of dedicated major donors, building on their success in peer-to-peer fundraising.
With a grant from Progressive Multiplier, For the Many transitioned unintentional donors — who often gave in response to an ask from a friend or acquaintance — into more intentional donors who give because they understand the organization's mission and have a deeper relationship with their work. To develop these donors at the major gift level ($500+), For the Many reached out with more personalized communications and engagement centered around relationship building.
"We separated this from our broader, smaller dollar relational fundraising drives," said Jonathan Bix, Executive Director, For the Many. "We learned that our major donor program needs to be a full-time job, and it's important to protect the capacity of our staff to do that."
For the Many also grew some of their existing efforts, such as hosting house parties. They could cultivate more people quickly and reach them more effectively by holding additional events. They also expanded their reach geographically, hosting a house party in New York City, where most of their donors live, despite their work being centered in the Hudson Valley.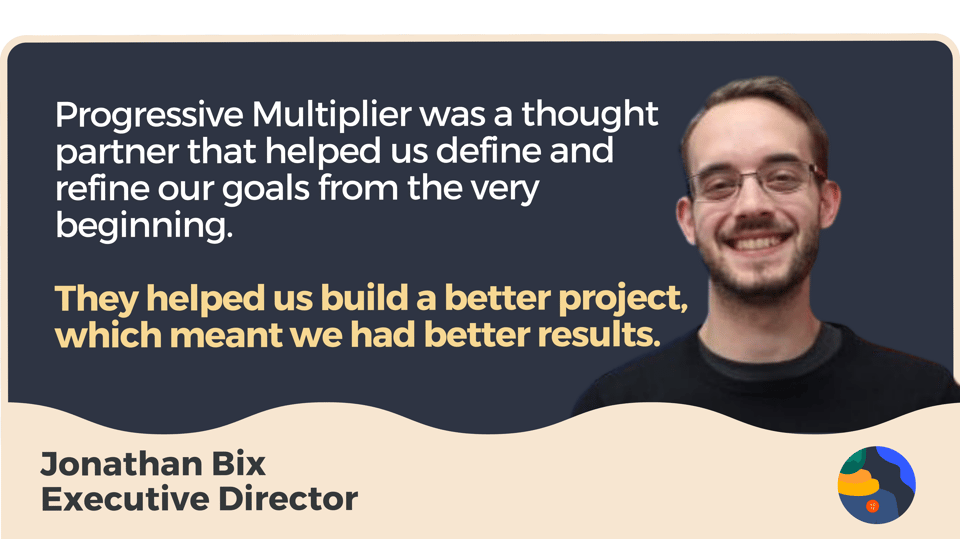 As a result of their work under the grant, For the Many raised $370,000 from 131 contributions, representing year-over-year growth of 13% in dollars raised and 36.5% in the number of donations. Looking to the future, For the Many believes this project has laid the foundation for first-time major donors to make even stronger gifts in the near future.
For the Many is building a grassroots movement of everyday people to transform New York so it works for all of us. We are coming together across race and age to fight for laws and win elections that put the power back in our hands and create lasting change.