Introducing the Vote Your Voice Pilot Project with SPLC

Bethany Maki
In June 2020, ahead of the presidential election, the Southern Poverty Law Center pledged to invest $30 million in nonprofits that are doing voter registration and mobilization in the Deep South. The Vote Your Voice initiative seeks to, "empower communities of color by aiding them in their fight against voter suppression; support Black and Brown-led voter outreach organizations often ignored by traditional funders; support and prototype effective voter engagement strategies; and re-enfranchise returning citizens despite intentional bureaucratic challenges."
Despite the record voter registration and turnout fueled by Vote Your Voice grantee partners in 2020, the attacks on the sanctity of our vote continue. As 2021 came to a close, SPLC announced an additional $100 million pledge through 2032 to help Deep South civic and voter outreach groups scale their efforts.⁠ One of the goals of this second pledge is to expand Vote Your Voice grantee partners' fundraising programs.
Progressive Multiplier is honored to join with Southern Poverty Law Center's Vote Your Voice initiative, in partnership with Community Foundation for Greater Atlanta, to multiply these groups' independent financial resources so they can have even more power, reach and impact. ⁠
⁠
More independent revenue fuels work that realizes democracy:
⁠
🔶 voter mobilization in local elections and the 2022 midterm elections⁠
🔶 civic engagement around redistricting⁠
🔶 voting rights advocacy⁠
🔶 voting rights restoration
We're honored to introduce the Vote Your Voice grantees that will work with the Progressive Multiplier team:

Alabama Forward: A state table advancing the work of their partner organizations to make sure that the story that is told about Alabama is one about growth and progression. Their goal is to inspire Alabamians to embrace civic engagement and become active community members.
Asian Americans Advancing Justice: A nonprofit legal aid and civil rights organization dedicated to advocating for civil rights and empowering Asian Americans to create and promote a fair and equitable society for all.
Florida Rising: A people-powered organization building independent political power that centers historically marginalized communities, so everyday Floridians shape the future. They organize multi-racial movements to win elections, change laws, and create a state where everyone can be safe, happy, healthy, and whole.
GA Muslim Voter Project: A nonpartisan voter registration and mobilization organization dedicated to boosting civic engagement and activating Muslim voters to elevate the Muslim community. The organization was founded in response to growing anti-Muslim rhetoric prevalent in mainstream politics and the low rates of civic engagement in the Muslim Community.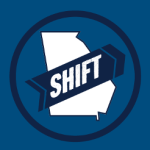 Georgia Shift: An organization revolutionizing the state of Georgia, organizing young people to build independent political power on campuses and communities across the state.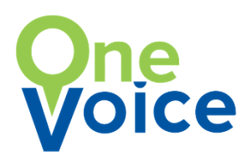 One Voice: Enables civic engagement to ensure an equal voice for traditionally silenced communities. One Voice forms public policy through leadership development, research support, training, and technical assistance.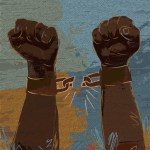 Harriet Tubman Freedom Fighters: A nonprofit, nonpartisan organization that focuses its registration efforts on new voters, particularly youth, communities of color, and returning citizens.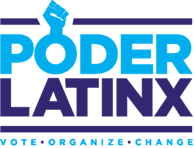 Poder Latinx: A national nonprofit with organizers in Arizona, Georgia, and Florida, focusing on Economic, Immigrant, and Climate Justice.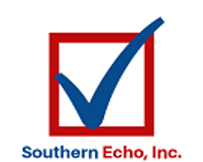 Southern Echo: Empowers African Americans and low wealth communities throughout Mississippi and the Southern Region with the knowledge, skills, and resources needed to impact and demand accountability of the political, education, economic, and environmental systems to address the needs of communities through comprehensive organizing, leadership development, training, and technical assistance programs.
Vot-ER: Integrates voter registration into the health care delivery system. Vot-ER connects healthcare institutions and providers with the tools, training, and community to register colleagues and patients to vote, bringing providers and patients together to promote civic engagement and create healthier communities across the u.S
The grant will enable these groups to work on a range of activities to secure full voter participation and achieve equitable representation, such as:
Establishing year-round civic engagement activities, updating communities on critical state and local policy matters and how they can better engage lawmakers

Contributing toward expansion of the groups' fundraising base through philanthropy networks to maximize their reach

Supporting efforts that train and help launch a new generation of political leaders in the South

Building a political landscape that ensures a fairer 2030 redistricting process and outcomes for the decennial redistricting cycle

Innovating - addressing future problems and using to-be-developed tactics and tools - build additional capacity and trailblaze in work vital to democracy